Welcome to the digital world
If you are

not yet

on the phone with a technician, please call us at the following number:
0041 (0)56 222 38 18
The technical requirements for LiveCall: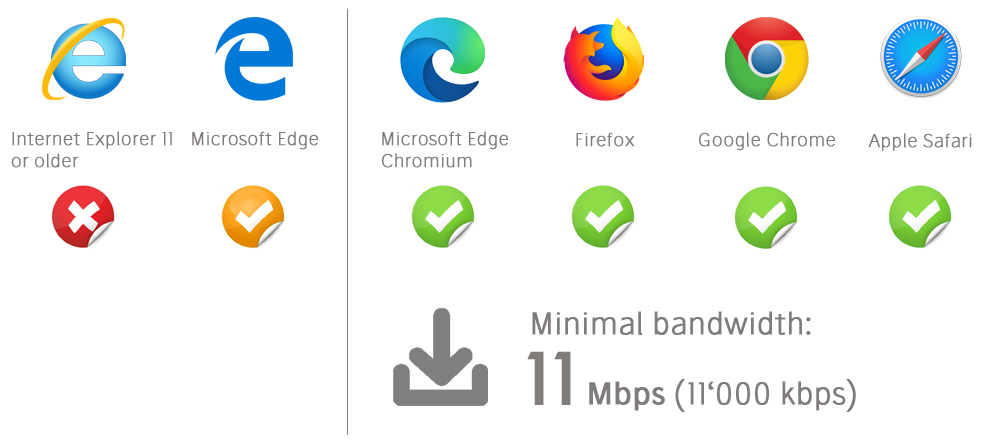 Why do only these web browsers work?
LiveCall works directly in the browser

without

installing a software or plugin. The prerequisite for this feature is a modern browser that supports the latest standards and a minimum bandwidth of 11 Mbps.
Three important information in advance:

The personal contact directly to your workplace!
Free, uncomplicated, immediately
Here we go!